To answer the question "Is it possible to recover data from a phone or a hard drive with a broken PCB?", the answer is USUALLY YES. Hard drives don't store their data on the PCB but there are certain chips whose information has to be transferred across during the data recovery processes. Similarly, mobile phone data is held on chips that are attached to the phone's motherboard (PCB). Data extraction is often more difficult because of the way that mobile phone PCBs break and the damage this does. Readers can find out more about our hard drive recovery services here and our mobile phone recovery services here.
Below are two examples of data recovery questions regarding damaged PCB's, one from the owner of a Samsung S7 Galaxy phone and the other regarding a 4TB Western Digital hard drive.
Data Recovery from a mobile phone with a broken PCB
"I would like to know if you can help recover my data, specifically my photos and videos from my Samsung Galaxy s7. I have been told the motherboard is gone, but wanted to know if there is a way of recovering the data before i sell the device."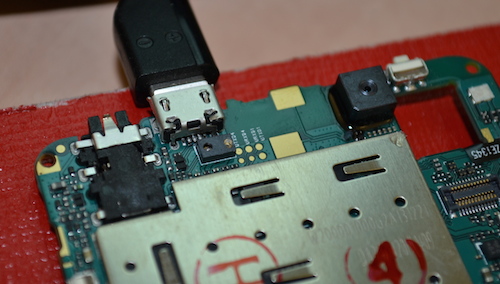 Data Recovery from a hard drive with a faulty PCB
"I have a 4tb internal hard drive that suddendly stop working. I was pretty sure was a problem with the pcb, so i swapped the pcb but now the hard drive is not recognised by my system.
Here the specs of my hard drive
Western Digital WD4003FZEX – 00Z4SA0
WWN:50014EE20872ADB5
DATE : 24 OCT 2013
DCM: EARCHVJMBB
DCX: 5P06808R6
R/N: 771822
The hard drive should be format in HFS as i use the drive in macos x.
There is anything that i can do to recover the data in the hard drive? I'm pretty sure they swapped the wrong pcb. How much it could cost to retrieve the data?"
If you have a broken hard drive or mobile phone that you'd like the data recovering from give us a call on 0871 977 2525 or fill out the form to the right and we'll call you back.