Three questions about recovering data from broken hard drives in this post. In you have any type of problem with an unresponsive hard drive, or one that is not working as it should, please contact us for (free) advice.
McAfee Safeboot – Hard Drive Unresponsive
We have a 500Gb Seagate Momentus HDD (ST9500423AS), which has Safeboot full disk encryption installed, and is fully encrypted.
Drive has failed and will not show up in Windows nor BIOS/boot environment, and cannot be cloned using an external cloning dock.
We have tried swapping the controller board for a working same-firmware board, but the device is still not recognised.
Please provide a quote for retrieving the data if at all possible.
Thanks for you question. The way you describe the problem with the hard drive is does sound like it has power, but it not recognised by the computer and therefore unresponsive. Swapping controller boards on these drives will not work either, despite the firmware revision being the same. It's therefore likely that your hard drive has either a firmware fault or an electro-mechanical problem. Our data recovery costs for this vary between £350 and £500 + and parts costs that are needed. We operate a 'no recovery, no fee' policy if the hard drive hasn't been opened, and you can drop the hard drive off with us at one of our local data recovery centres. We have locations in many English cities including Sheffield, Manchester, Birmingham and Glasgow.
Recovery Service, London
The hard drive failed in my laptop last night. Having just visited you office on Lombard Street, London I am looking to get a quote for getting it fixed/data recovered.
The laptop can no longer find a boot device when switched on and the hard drive is making a clicking sound when the laptop is powered on.
The hard drive is quite small capacity, so was wondering how much this would cost me to have the data recovered from? And also, do you charge is the data recovery is not successful?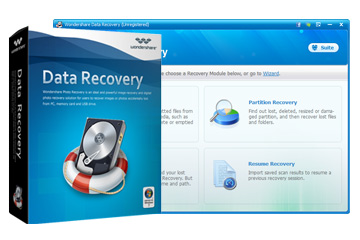 The situation with your hard drive is a common one. A ticking noise like the one you are hearing is indicative of a head fault on the hard drive. In plain English, an internal component has developed a fault and will need to be replaced before the drive will start to function again. Make no mistake that this is a job for a skilled hard drive recovery company: DON'T be tempted to try this yourself, it's a job that requires specialist knowledge and specialist equipment. Our costs for recovering the data from hard drives in this condition is between £350 and £500 excluding VAT. We don't charge the recovery fee if we are unable to recover your data.
Overwritten Data
My partner mistakenly cleared my external hard drive and the like most unaware people tried to get all the files back he recovered the files but then put the files back on the hardrive rewriting it. He got the files but the are corrupt and don't come up !! I was wondering if you could help my son is my only child and his whole life is on there !!!
Oh dear, this is one of the biggest causes of data loss, I'm sorry to say that the data you require has been overwritten and it is not possible to recover it. Remember this golden rule: When using data recovery software, NEVER recover the data to the same drive as you are recovering data from  !